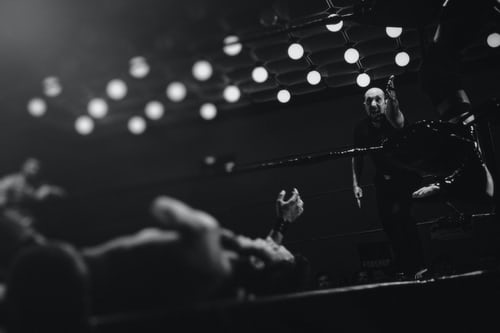 Vince McMahon Temporarily Steps Down as CEO of WWE & Stephanie Levesque Is Named Interim CEO
Read Time:
1 Minute, 8 Second
Updates as necessary throughout the day on this fluid news story.
Vincent Kennedy McMahon is temporarily stepping down as CEO of the WWE after allegations of having sex with employees and allegedly paying them hush money to keep it quiet. All this comes from the Wall Street Journal story of McMahon and a paralegal allegedly had a sexual relationship and McMahon allegedly paid her $3 million to keep it quiet when she left the company earlier this year, The paralegal was hired by McMahon and was allegedly paid a $100,000 a year salary then after the affair began her salary doubled. The paralegal confided with a friend and the friend told the newspaper. The WWE Board of Directors have launched an investigation into the matter. McMahon will still oversee the current SmackDown & Raw shows. Stephanie Levesque, McMahon's daughter, has been named interim CEO.
Stephanie McMahon tweeted this statement on the matter "I love this company and am committed to working with the Independent Directors to strengthen our culture and our Company; it is extremely important to me that we have a safe and collaborative workplace. I have committed to doing everything in my power to help the Special Committee complete its work, including marshaling the cooperation of the entire company to assist in the completion of the investigation and to implement its findings," 
Related
Game 1 of DH: Tampa Bay Rays 6, Toronto Blue Jays 2 Game 1 of DH: New York Yankees 13,...